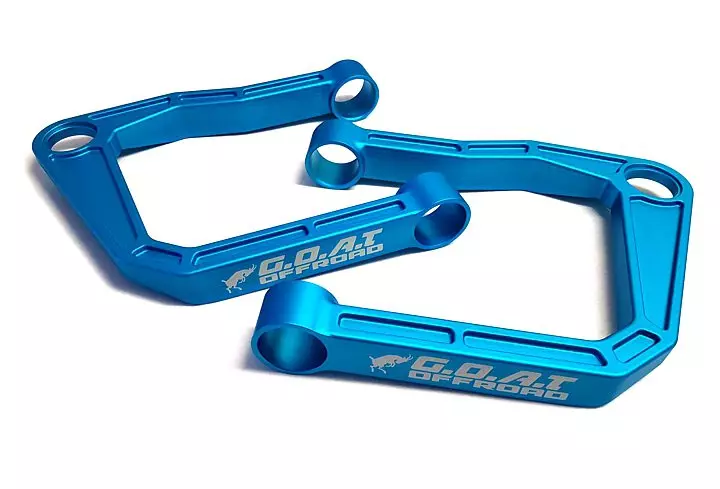 Punniness aside, there's a certain sense of satisfaction that comes with producing a high quality laser etching on industrial metals like anodised aluminium and stainless steel. The melding of form and functionality is always a point of passion for us here at Vector & Raster, mainly because it's what our laser production services are all about. 
In that regard, laser etching on metal projects that see us creating aesthetic and innovative designs on metal items or objects that also boast functional purposes are amongst some of the most fulfilling jobs that come through our studio doors. That's what makes today's laser etching on metal project a highlight in our industry portfolio. 
But before we get into that, let's take a wider lens to the practice of laser etching on metals and the wider applications that laser etching can hold for metal materials used across both commercial and industrial contexts.
What is laser etching?
Laser etching is a production process that creates designs or markings on the surface of materials. During the laser etching process, a laser is used to heat and distort the micro surface of a material with precision, allowing laser etchers to produce highly detailed markings.
Because etchings are produced by directly altering the surface of processed materials, laser etching on metal is considered to be a more reliable and permanent method of customising parts or products than other forms of branding, like the use of adhesive decals. This makes laser etching a highly effective and sought after production method for businesses that are looking to produce branded products or promotional materials like signage, labels, or stationery. 
Common applications of laser etching on metals
Laser etching on metals can actually be used for a wide range of applications, including the production of consumer goods as well as more industrial materials. Laser etching on metal is also highly useful for tagging or marking industrial equipment like printers, tools, factory machinery, and even safety equipment like fire axes. Laser engraved metals can even be used in the production of custom badges or pins, either to be worn by staff or even for promotional purposes. It's also common for many modern businesses to use laser etching on metal for the production of storefront and safety signage. 
As for consumer goods, laser etching is used to produce a wide range of products, spanning from keychains, personalised pens, nameplates, and even custom licence plates, amongst other car accessories. If you have a concept for a personal laser etching project, our team at Vector & Raster would be happy to hear your ideas! 
Even though we love working with all materials here at Vector & Raster, there is something satisfying when it comes to laser etching metal in particular. Watching the solid surface of metals like anodised aluminium and stainless steel being etched inspires a potent appreciation for laser etching technologies and how far they've allowed us to come with regards to modern production processes. The laser etching on metal process is elegant in its simplicity, and its near-universal applicability makes this process an asset for virtually all modern business owners today. 
Other materials that can be used with laser etching machines
So we've had a look at the benefits of laser etching metals, but what other materials can be used for this particular laser production process? As we mentioned, laser etching on metal processes share some similarities with traditional laser engraving. Because of this, many laser engraving materials can also be used for laser etching projects. Materials like aluminium, stainless steel, wood, acrylic, organic and inorganic fabrics, and even cardboard and paper, can all be used with laser etching machines.
We get a wide range of custom laser etching on metal and other etching and engraving requests here at Vector & Raster, which allow us to work with an array of different etching materials every day. As we've mentioned, however, projects that involve laser etching metals tend to provide the most satisfying challenges for our laser etching specialists. 
Our custom laser etching metal project
Now without further ado, let's take a closer look at our latest custom laser etching project. This particular project saw us laser etching metal our client's company logo directly onto the side of their supplied anodised aluminium suspension components. The client's provided design needed to be resized to look visually appealing and fit correctly in the centre along the outer face of these anodised aluminium components.
Once the correct sizing and formatting was programmed into our laser etching machines, the next step was to prep the custom parts for the etching process. These parts required a custom set-up, due to their overall size and angular shape.
As you can see, our laser etching on metal process was able to once again, deliver a highly precise and high-quality design placed perfectly on the client's provided custom parts. Truth be told, the images of the finished products really don't do the quality of the laser etchings justice. In handling these anodised aluminium components, however, the contrast between the sharp etched text and logo against the brilliantly blue metallic sheen of the aluminium really does pop. All in all, the client was very pleased with the end results of this project.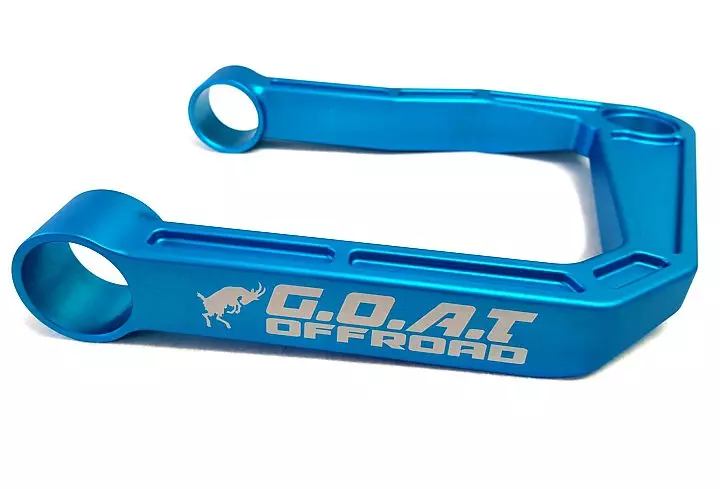 Why choose Vector & Raster for your next laser etching metal project?
If you're looking for a reliable laser etching metal specialist with exceptional production standards, look no further than Vector & Raster, your local laser etching and engraving professionals. Our studios at Vector & Raster are also equipped to take on bulk laser etching orders, so we'll be able to handle larger production volumes than some of our competitors. Being a family-owned and operated business, we're also dedicated to making sure that each and every single one of our projects is handled with the utmost care and attention to detail, allowing you to enjoy the best value for your investment with every order.
Need help with your laser etching concepts? Then you'll be happy to hear that we also happen to offer in-house graphic design services to help strengthen the concepts behind your project and perhaps even elevate your business branding. Our laser etching specialists can provide you with all the expert insights that you'll need to make sure your laser etched products stand head and shoulders above your competition. 
Want a free quote on your next laser etching on metal project? Then get in touch by simply filling out our online enquiry form. From there, we'll be happy to send you a free no-obligation quote to your preferred email address.