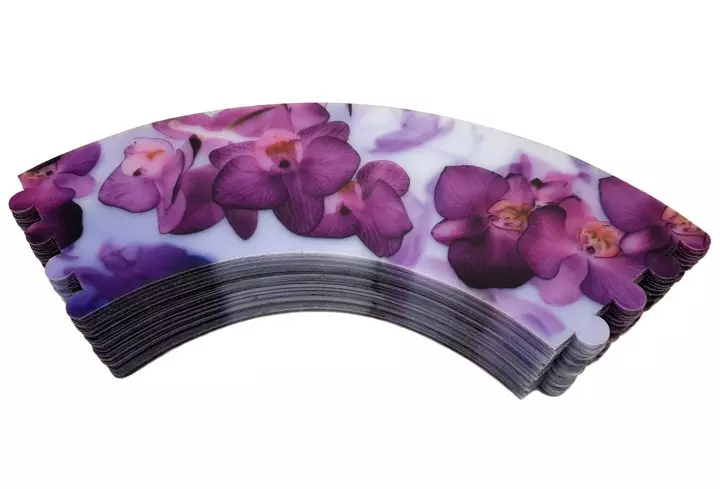 As the dust settles on 2021 and we welcome a new year, we'd like to thank all of our clients and suppliers for their support through what was an incredibly difficult time for people across the globe. However, with a new year comes new work, and along with it, new guides to the wide world of laser cutting. So, what are we looking at today?
Laser-Cut Lamp Shades
Laser-cut lampshades are a perfect example of laser cutting's prowess in the manufacturing world, and it will come as no surprise that we have gotten a tonne of orders of this kind throughout the years. As a product that has practically stayed an essential of modern life since the 18th century, lampshades come in a near-limitless number of styles, designs and types, and each will be suited to a different variety of lamps. So, why laser-cut lampshades, and what factors need to be considered during this process?
What Goes Into Designing a Lampshade?
It's easy to underestimate the amount of impact a choice of lampshade can have on the style of a room. They are, after all, quite sizeable centrepieces within a space, even without their practical purpose in the space. So, style is important, and that needs to be a major factor when creating your perfect lampshade. This is also why, when you laser cut your lamp shade, it's vital that you keep the cut clean, whilst also ensuring the cut doesn't impact the print or design in a negative way.
Unlike a lot of designs, lampshades are, generally speaking, not flat surfaces. So, when you're planning out the design of your lampshade, you need to consider what it's going to look like when curved. So, before you put in an order, it's best to ensure that you've made some form of test lampshade to get an idea of how the final design will work.
Our Project
Whilst we've certainly had a number of laser cut lamp shade orders in our time, we decided to go with a recent one that we really liked. The project in question was an urgent request from one of our corporate clients which required a very quick, efficient turnaround on the order. This is quite common in our line of work, and we will always do everything we can to meet a deadline without compromising on quality.
Unlike some of our big projects which require a lot of fine etching and detailing to create the overall visual aesthetic of the piece, this job involved working with a pre-printed stock. This certainly helped with the time constraints, but as we've discussed above, it also comes with its own set of challenges that need to be tackled. These came in the form of designs needing to be clean and cohesive once properly put together and cut. Luckily, at Vector & Raster, we've worked in a wide array of projects that offer similar obstacles, and getting things right the first time was a cinch.
With laser-cut lampshades, they need to be durable whilst still allowing light from the lamp to be passed through. So, the stock used was full-size sheets of 0.8mm polypropylene plastic. This worked on a variety of levels, allowing for a clean print design, and enough room to nest multiple parts per sheet, which ensures a faster turnaround and minimises material waste . This material is often also used for stencils, templates, spacers, and more. It is not suitable for very small or intricate cutting, but it is affordable, flexible, strong and is easy to print on and form.
There are many different materials that can be used for a project like this, but with this one being available in a wide variety of colours, finishes and thicknesses, it is one of our more popular solutions for a reason.
Why Work With Vector & Raster?
As one of Australia's leading laser cutting services, Vector & Raster has been providing designers, manufacturers and more with high-quality laser cutting solutions for over 20 years. So, whether you're just starting to plan out your next project or you're ready to take the plunge and start turning your vision into reality, speak with one of our specialists today. Alternatively, you can get a quick quote with our simple online quoting process.