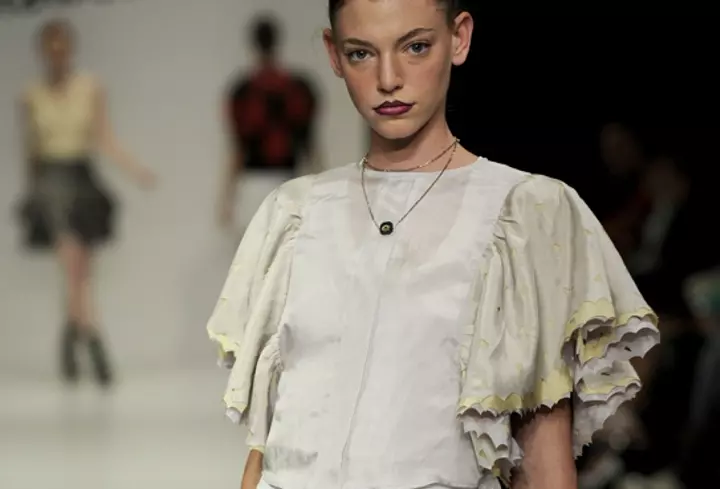 At Vector & Raster Laser Services, we use our superior quality laser cutting machines for a diverse range of applications. The last month in particular has been extremely productive, with our machinery being used for fabric across a range of industries – one of the most common by far being fashion. For over a decade, we have been fortunate enough to work alongside some of Australia's leading fashion designers, using our fashion and laser cutting machinery to help them create absolutely stunning garments for all types of events and applications.
Why it's Crucial to Use High Quality Laser Cutting Machinery
In the fashion world, precision is everything when it comes to bringing designs to life. Once an exclusive technique used by haute couture designers to highlight the intricacies of their designs, high quality laser cutting machinery is now being used by designers of 'ready to wear' runway fashions and is even used for commercially available clothing as well. The technique offers many benefits – laser cutting can be used to cut a wide range of textiles to size and shape, including everything from nylon, neoprene and cotton through to silk, leather and polyester. The fabric also does not find itself vulnerable to unnecessary pressure or unwanted marking / staining, as the laser technology is the only thing cutting through it. This enables the finished product to look as pristine as possible.

Why Choose Vector & Raster
Laser Services?
At Vector & Raster Laser Services, we offer our clients some of the highest quality laser cutting machinery in Australia. We have one of the largest high-end German fabric cutting tables available locally for our clients in the fashion and textile industry. This allows the cutting of large garment panels that just won't fit on other machines. Furthermore, it also enables us to nest many garment panels side by side, avoiding wastage of fabric and also allowing us to process very large quantities in a timely manner. We regularly cut large production runs for clients Australia-wide; it's not uncommon for us to laser cut as many as tens of thousands of units in a matter of weeks. We also produce small production runs and sampling on a daily basis.
It's All About Control
Apart from professional software and drivers that give us superior control over all aspects of laser processing, all of our laser cutting machinery comes equipped with one of the world's leading and most trusted laser tubes. This is paramount when it comes to precise power control when cutting delicate materials such as fabric, as it can mean the difference between a high-quality laser-cut edge and a poor one. It also means that we do not have the machine downtime that many of the cheaper laser cutting machines have, so we are always up and running, ready to produce sensational garments for our clients.For the convenience of our clients, we also provide free delivery Australia-wide. Some conditions apply. To discover more about our fashion laser cutting machinery, get in touch with Vector & Raster Laser Services today.