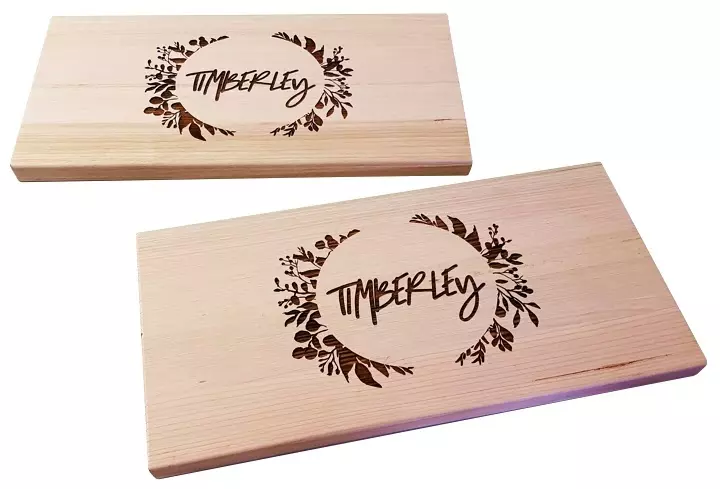 Anniversaries are a wonderful time to show someone you care about them. They are milestones spread out across the journey that two people are taking together, making them a perfect time to reflect while showing the person you care about how you feel about them. Because of this, many people come to us with ideas and visions of what their perfectly personalised gift needs to be, and we do our absolute best to turn those dreams into realities.
At Vector & Raster, we are dedicated to providing our customers with a level of laser cutting expertise and professionalism that can only come from over 20 years of experience in the industry. So, when a client came in interested in getting some custom laser engraved hardwood boards made for their partner, we listened to their ideas and got to work bringing them to fruition.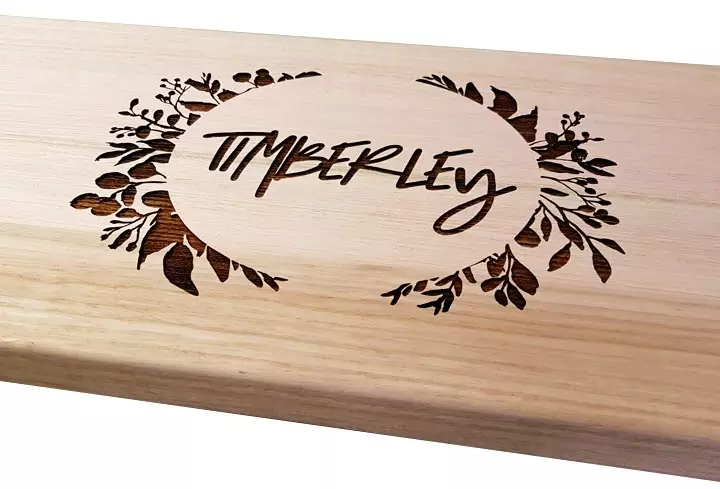 The Materials
Naturally, when you're creating a custom hardwood board for someone, you need to find the exact right wood for the job. In laser engraving, that means finding a board that is sturdy, allows good detail when engraved, and will be able to stand the test of time. Whilst we have a wide variety of wood options that we work with, in the end, we decided to go with Victorian Ash. As a crafting wood, Victorian Ash offers fantastic all-round workability, allowing for easy sanding, gluing and finishing, whilst still maintaining its structural integrity for years to come. Plus, we source ours from regional Victoria where the boards are hand-crafted locally.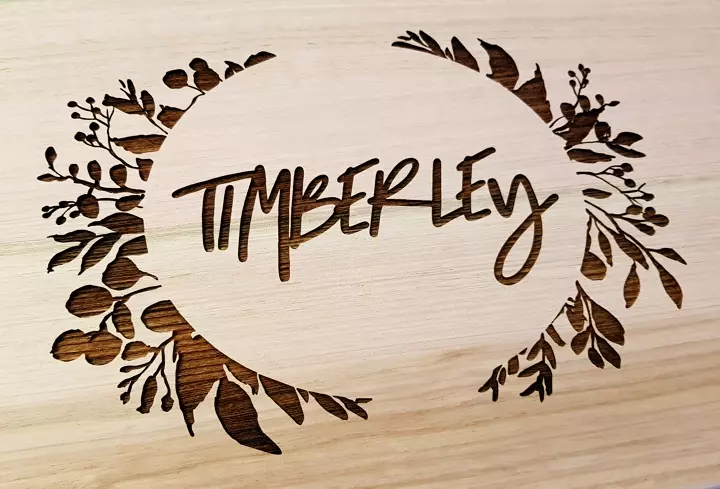 The Finished Product
As you can see from the pictures above, the finished product turned out beautifully. Hardwood is a material that shows off laser engraving's best features better than any other, as it offers natural contrasts between the light and dark wood that are as charming as they are eye-catching. Couple that with clean, precise lines across both the fine details of the outer flora and the soft, flowing lettering of the name, and you have a fantastic gift that's sure to go over well.
What Else Can I Do With Laser Engraved Hardwood?
As with any laser cutting, engraving or etching option, the sky really is the limit regarding what you can make. However, if you'd like to take some inspiration from the piece above, there is a number of wooden board varieties that we're regularly requested to provide detailing on. Popular types of boards include Charcuterie, Bread, Cheese, Chopping, Serving etc., however, we also provide solid Hardwood signs, plaques, displays and many other products upon request.
Why Work With Vector & Raster?
Boasting well over 20 years of experience providing professional laser cutting services to individuals and businesses across Australia and beyond, Vector & Raster has maintained their reputation as one of the country's most trusted laser cutting businesses. Plus, with a portfolio of work spanning fashion design, print media, gifts, manufacturing and more, we are sure that we have the experience and skill to help you turn your vision into a reality.
~
So, want to start your laser cutting journey? Or, do you just want to find out more about what's in store? Well, click here to get a free personalised quote on your next project, or contact us today to find out what we can do for you!