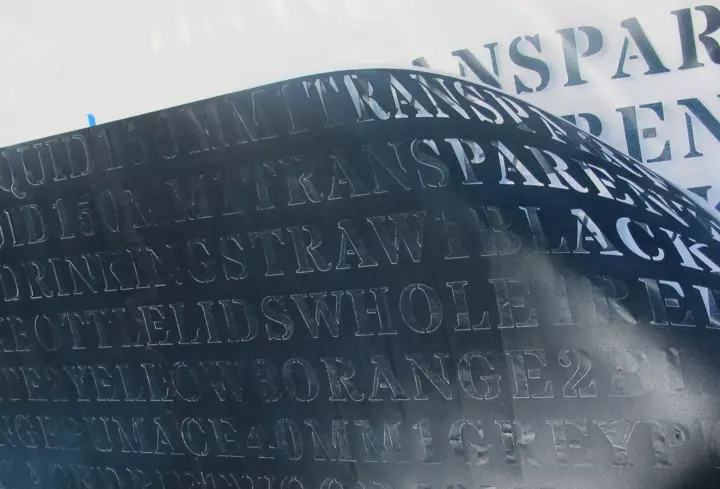 Due to popular demand, we recently sourced a film that is suitable for large custom stencils used for signage, murals and other applications, and we have just received our first delivery of this larger and thicker high-quality Mylar plastic stock. As a result, we can now offer a huge single stencil size of up to 1245 x 710mm. This is the largest local stencil size available in a thin semi-rigid plastic such as Mylar.
The Benefits of Mylar Plastic Films
Mylar-type plastic films are far superior to some of the other cheaper plastics available that are used for stencils. It allows for very high detail with sharp cut lines, which translates to crisp transfer of the design onto the medium being worked on. Small text and shapes are also achievable. Additionally, Mylar plastic is very durable and solvent resistant, allowing it to be used many times over – even up to hundreds of times if looked after correctly. It's flexible enough to conform to rounded surfaces but firm enough to remain easy to work with.
Applications of Our Mylar Plastic Sheet Stock
Our latest heavy-gauge stencil sheets are ideal for very large areas that require artwork, such as shop fronts, walls and floors. As it is more robust, it's well suited to expansive areas, and there are less joins in designs that need to be split. It is also more rigid, which makes it easier to handle over such large areas.
A perfect example of where this type of material comes into play is this large Koi fish wall mural: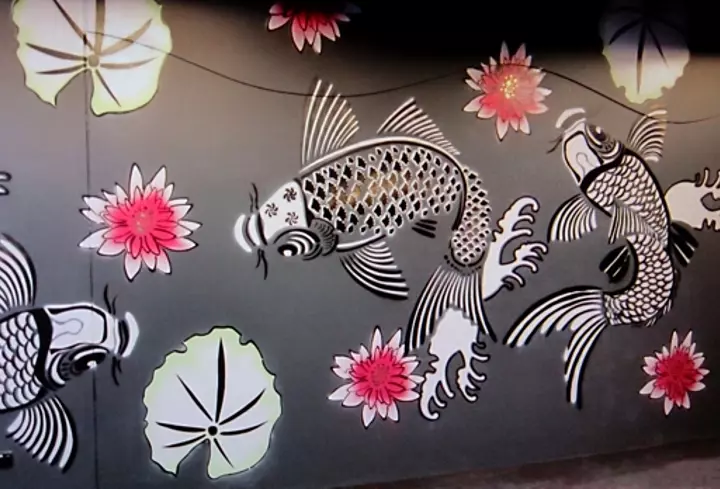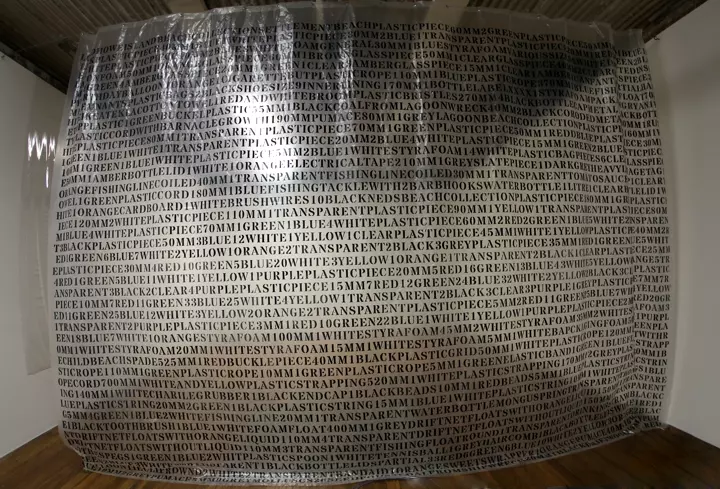 Another example is an artwork piece produced by Lea Kannar, a Sydney based artist who created this huge 5 x 3.6m artwork called "Corpses of the Everyday" (5m x 3.6m text on builders plastic):
Lea contacted us with a tight deadline, as she had already been given the run around by other companies that weren't able to deliver exactly what she required. We quickly got things into motion by making the required modifications to the file she provided. Next, we strategically placed the joins in her huge overall design so that it would be easy to manipulate the stencils out in the field, allowing her to focus on applying the design to her substrate – in this case, a thin plastic that was already tricky to work with.
Tips for Creating Well-Designed Stencils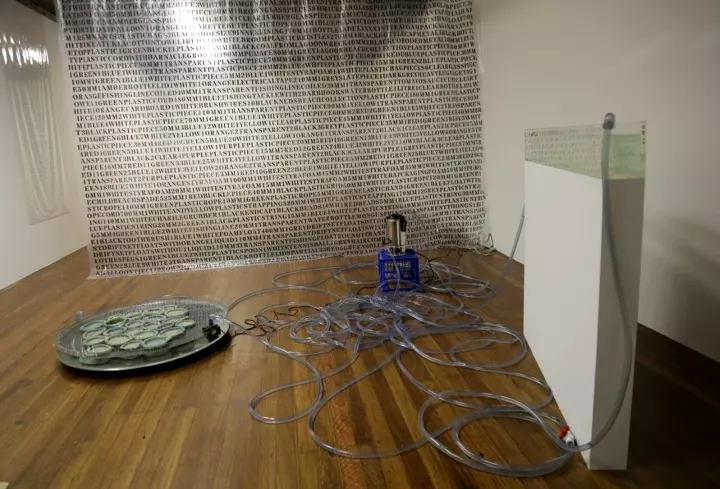 Getting the artwork right before cutting is very important with stencils, as this often forms the basis for a good-looking overall design. It's also important to choose the right tab thickness (the "bridges" that hold the design together) and place the tabs carefully so they don't make the design look awkward or too different from the original. We always do our absolute best to give our clients the best looking design while keeping the integrity of the overall stencil. While at times this can be very tricky, we always persist to get it right.
We also have four other Mylar thicknesses available depending on the type of artwork or application required. Once your artwork has been submitted and we have all the required details of the job, we can recommend a suitable material and thickness (stencils are also commonly cut out of stainless steel and aluminium as well as other substrates based on the type of application required).
To learn more about our stencil creation processes, or to enquire about an upcoming project of yours, contact Vector & Raster Laser Services today on (03) 5783 4257.