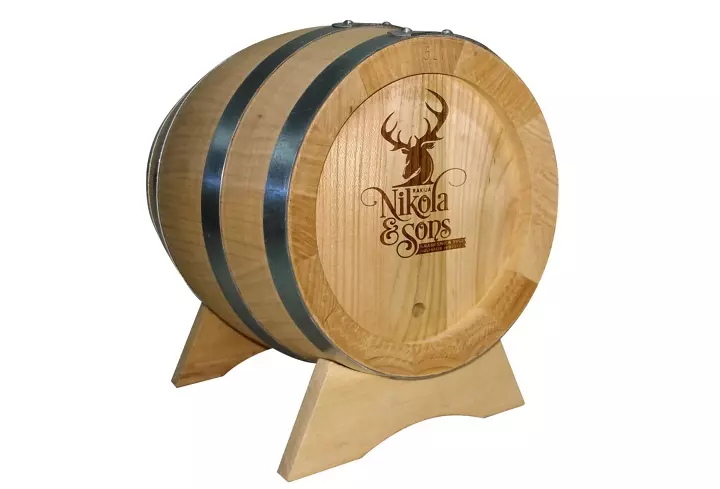 When you think of wooden barrels, wine is often the first thing that comes to mind. But in addition to storing wines, wooden barrels can be used for a vast range of additional purposes. Whether used as tables to gather around in pub beer gardens, fashioned into funky light fixtures, or even repurposed as plant pots, wooden barrels evoke a certain charm and character that is highly appealing. Recently, Vector & Raster Laser Services was commissioned to laser engrave some wooden barrels for a client – and we must say, the results turned out quite nicely!
Background
The client came to us wanting to have some laser engraving done on a number of small wooden barrels. The first company they went to strangely knocked them back, leaving our client worried that such a task was impossible. But at Vector & Raster, we took the job on board and treated it as a challenge well worth conquering!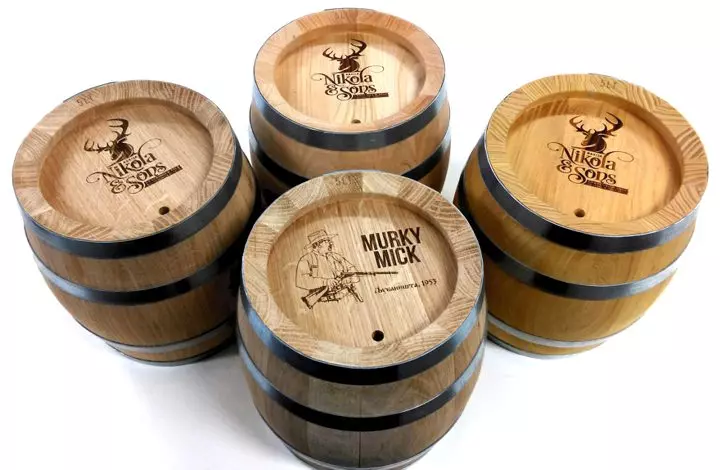 The Process
Certainly these barrels weren't the easiest to work with, largely for two reasons:
Their height made it impossible to fit the barrels into the vast majority of engraving machines, and
The barrels had a very high lip that went around the rim of the area to be engraved. This meant that a damaging collision with the engraving head was highly probable.
In situations like this, the level of experience, the quality of machinery and the type of software we use is crucial. Once we'd carefully set up the machine to become accustomed to the unusual elements of this specific job, we prepared the items and got them up and running. As you can see from the pictures, the final results were spectacular. In the end, we don't know who loved the laser engraved barrels more – us or the client!
Your Vision
Bringing a client's vision to reality is something we love to make happen at Vector & Raster Laser Services, whether we're engraving wood, metal, acrylic or some other material. Get in touch with us today to see what we can do for you.