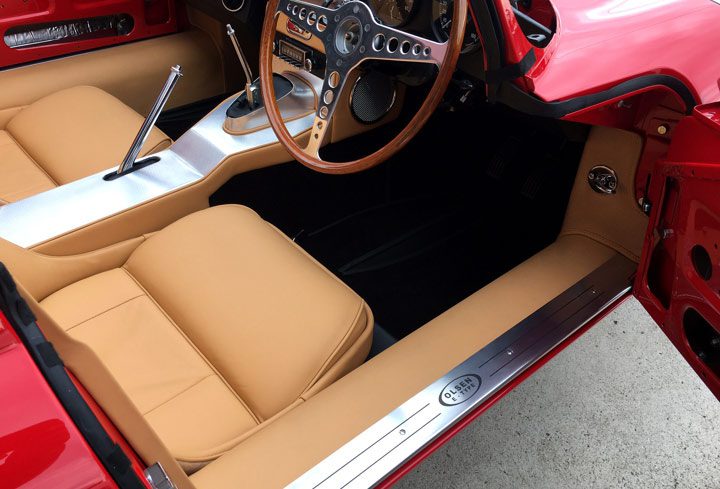 Laser Engraving on Vehicles: Looking Under the Hood of Car & Bike Engraving
Laser engraving, etching and marking are such versatile laser methods. From creating business signage to the finest details on magnificent artistic works, lasers have allowed for specificity and detail in manufacturing that would have never been possible under traditional means. So, with that in mind, it's no wonder that these services have made their way into other industries that set their focus on precision design and engineering. By that, we are of course referring to vehicles, which have been employing laser engraving and etching for as long as they have been available to the manufacturing world.
At Vector & Raster, we have been providing our expertise in the worlds of car engraving, bike etching & more for close to two decades. So, whether you're looking for the best way to make your vehicle stand out, or simply want to understand the world of transport detailing a little better, let's take a quick look at the wide world of laser engraved vehicles!
What is the Difference Between Laser Engraving, Laser Etching & Laser Marking?
This is often a place of confusion for many people that are new to the various laser methods, and it's very easy to see why, especially as they are often used interchangeably. In practice, laser etching is a type of laser engraving. In other words, all laser etching is laser engraving, but not the other way around.
The primary difference between the two is the depth of the cavity that the laser forms. Whilst laser engraving will leave deeper marks that can be noticed through both touch and sight, laser etching only removes a very small amount of the material's surface, making it a less invasive means of producing marks overall. Then there is laser marking which permanently bonds specialised coatings to the surface of materials such as metal, or changes the surface appearance of the material.
What Are Laser Engraving & Laser Etching Used For in Vehicle Design?
The creation of vehicles, whether that be cars, motorbikes, or even other forms of machinery, is an art form, and with many manufacturers fighting for the top spot in terms of design and style, laser cutting services have become far more common. Many parts of a machine, car or motorbike can be laser etched or engraved, whether that be the interior, exterior, engine parts or other mechanical components.
Why Use Laser Engraving/Etching Over More Traditional Methods?
There are a number of answers to this question that aren't necessarily exclusive to the world of car engraving, but the three main elements of laser services that make them desirable in this kind of manufacturing are:
Consistency
When you are manufacturing thousands of the same vehicle design, you want to ensure that each one is uniform and at the same level of quality from start to finish. As laser cutting is a partially automated process, it does away with concerns of human error and allows for each car or bike engraving to be identical in size, quality, depth and style.
Timing
As anyone who has tried to take on woodwork or metalwork themselves likely knows first-hand, even the most experienced artisans take time to get a design just right. So, when you translate that to, in some cases, tens of thousands of projects at once, it's unlikely that you're going to have the time and resources for that sort of project scope by traditional means.
Laser car part engraving, on the other hand, will allow you a far more time-efficient way to get your project done. Laser etching and laser engraving are fast, consistent, and easily replicated. So, no matter how complex your design may be, laser specialists such as Vector & Raster will be able to get the job done, even under the tightest of deadlines (… within reason; we're experts, not wizards).
Fine Detailing
Unfortunately, whilst there are those that can create art on the head of a toothpick, there are limits to how much fine detail can be done by hand, especially when working with etching machines that aren't as equipped for easy, fluid movements. Laser-engraving, on the other hand, is computer-operated and doesn't have quite the same limitations as a fully manual approach. This allows for incredibly intricate designs that can be replicated as many times as needed.
What Have We At Vector & Raster Done With Car & Bike Engraving?
As you'd expect from a company that has been providing laser engraving services for as long as we have, Vector & Raster has produced work for hundreds if not thousands of vehicles across a wide array of the world's leading manufacturers. One example is these custom laser-marked aluminium scuff plates that we were commissioned to produce for Jag E-Type restorations right here in Melbourne: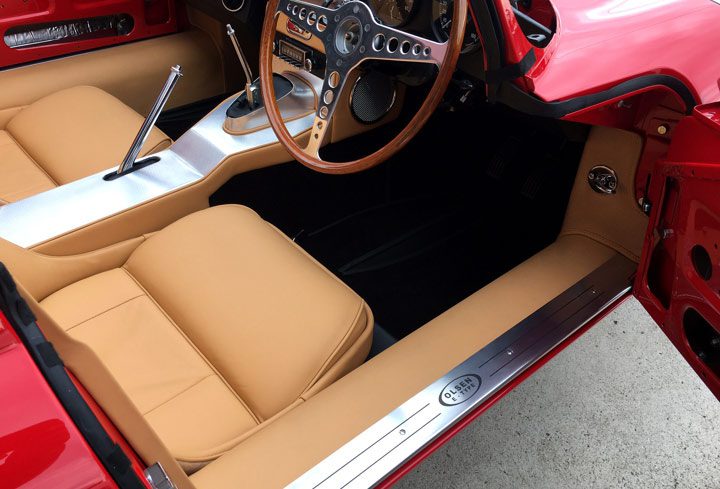 These plates were designed as part of a full restoration that the company was working on for their client. So, it was vital that we created a final product that was faithful to the original design.
Another project that we had the chance to work on was laser marking a custom chrome-plated clutch cover for a customer's motorcycle in Canberra: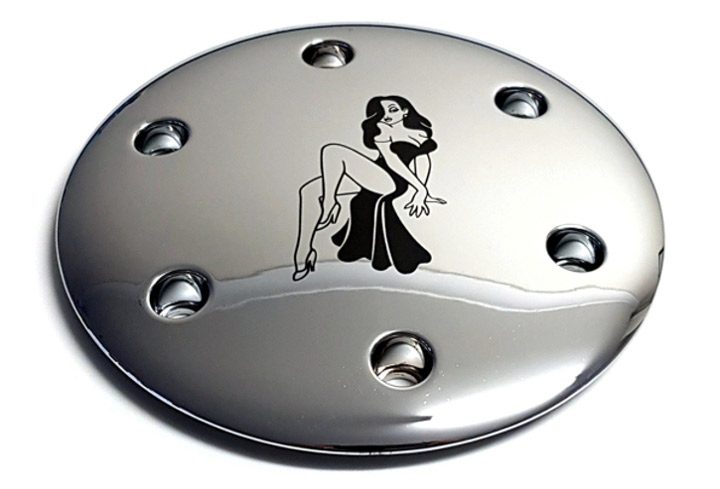 Finally, we also have this limited run of laser-etched custom aluminium tags. These tags were designed for modified specialty vehicles from a local high-performance engineering & tuning company: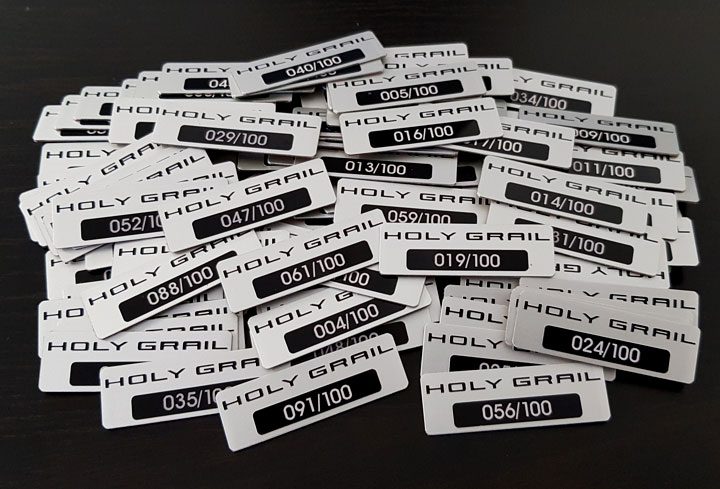 Whilst this is only a smattering of works that we have completed for various customers, it has hopefully given you a better idea of just how versatile laser etching and engraving can be.
~
So, are you ready to take on a car engraving or bike etching project of your own? Get a free quote from Vector & Raster today! We are one of the most trusted laser cutting businesses in Australia, with experience working on projects large and small. To learn more about what we can offer you, contact us today!