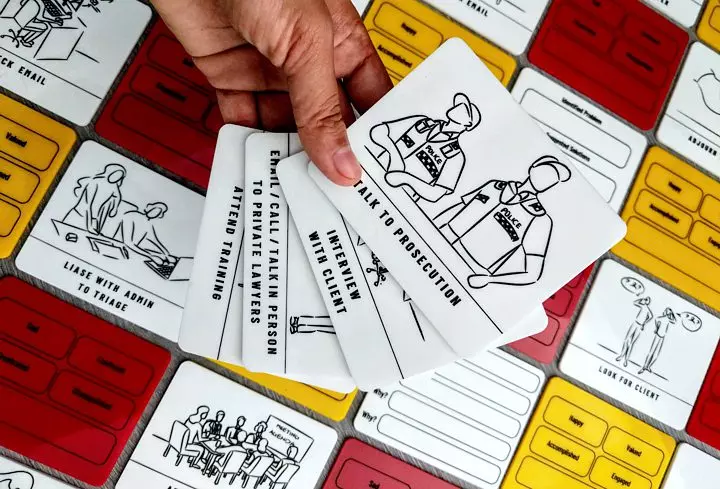 Acrylic sheets are amongst some of our more popular laser engraving materials here at Vector & Raster. The sheer assortment of different colours and finishes that can be achieved when laser engraving acrylic or laser cutting acrylic, makes this particular type of plastic highly suitable for a wide range of commercial and personal purposes.
Also often referred to as Perspex, Plexiglas, Lucite, Acrylite, and other branded names, acrylic plastics are generally characterised by possessing two gloss sides but can also have different finishes on either side of one sheet. Often, you'll come across acrylic sheets that possess one shiny side and one matte side. This variation in the finish of your acrylic plastics provides creators with the choice to choose a finish that best suits their laser engraving or cutting project.
Today, we'll be exploring all the benefits of laser engraving acrylic, as well as some of the most common applications of laser engraved acrylics in a range of different settings.
The benefits of working with acrylic for laser engraving
Acrylic sheets are known for responding very well to laser engraving processes. Not only are acrylic sheets far less likely to experience burns or marks like wood or paper, but the physical construction of acrylic also makes this particular type of plastic really easy to cut or engrave with ease.
Laser cut acrylics also naturally produce a sleek, almost flame-polished edge when cut alongside highly crisp, clear graphics when etched. This means that you can basically guarantee that your final engraved acrylics look great, that is unless you didn't like your initial designs to begin with!
As acrylic sheets are also available in transparent or semi-transparent colourings, it's also common to see engraved or etched acrylic panels being lit up from the edge to illuminate engraved graphics and text. It's this option to use laser engraved acrylics for illuminated signage that makes this particular plastic material a popular choice amongst both commercial clients and hobbyists.
Common applications of laser engraved acrylic
As we mentioned, acrylic plastic sheets are actually available in a wide range of colours as well as finishes. You can find acrylic sheets in glitter, mirror, pastel, gloss, satin, and even fluorescent finishes, just to name a few.
The sheer abundance of options when it comes to acrylic sheets, makes this material a favourite amongst independent artists and creators. Laser cut and laser engraved acrylics can be used for a wide range of artistic purposes, including the production of acrylic jewellery, homewares, name cards for weddings or other formal occasions, or even in the production of custom plastic stencils for street art.
Acrylic sheets are also available in a range of thicknesses, including 1.5mm, 2mm, 3mm, 4.5mm, 6mm, and even 10mm for larger end products like signage. For those looking to use acrylic sheets for creative purposes, you'll generally be able to find the widest range of colours and finishes in the 3mm thickness.
Our latest project with laser engraved acrylic
For one of our projects, a corporate client of ours required hundreds of small, laser engraved acrylic placards to be used for interactive staff training purposes. The project saw our laser engraving specialists working to engrave a range of different illustrations and imagery onto the surface of 3mm red, white, and yellow acrylic sheets, all with a gloss finish.
As certain colours in acrylic sheets don't naturally possess a high contrast finish similar to what's achieved when laser engraving wood, the final engravings were paint filled by the client to really make the graphics stand out.
As you can see, the client did an amazing job with paint filling the finished acrylic placards on their end. Their precise paint fill job also clearly reveals the clean, sharp engraving conducted by our laser engraving acrylic specialists here at Vector & Raster. These placards also possess that signature flame-polished edge boasted by acrylic sheets that have been laser cut with precision. The client has expressed that they aim to use these gorgeously finished acrylic placards in their workplace for years if not decades to come.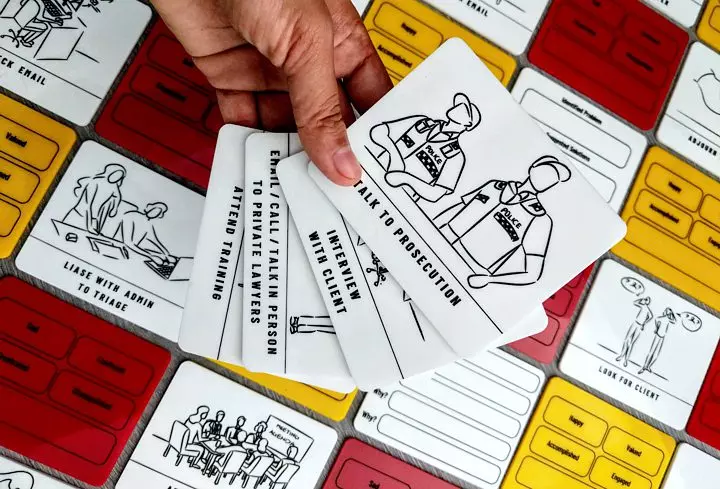 Why work with Vector & Raster for your next laser engraving acrylic project?
At Vector & Raster, we take pride in handling laser engraving projects of any size or scope with the utmost passion and attention to detail. We quite honestly love bringing all your concepts to life right here in our laser engraving studio, and are happy to work with a wide range of materials. Our specialists can laser cut, engrave, or etch just about any design you can think of, all with absolute precision to ensure that we do your designs justice.
Want a free quote on your next laser cutting or engraving project? Simply fill out our online enquiry form to receive a free no-obligation quote sent straight to your preferred inbox today.
See Also:
Laser Cut Acrylic: Adding A Pop Of Colour With Perspex
Custom Label Love: How To Provide Clear-Cut Information To Everyone