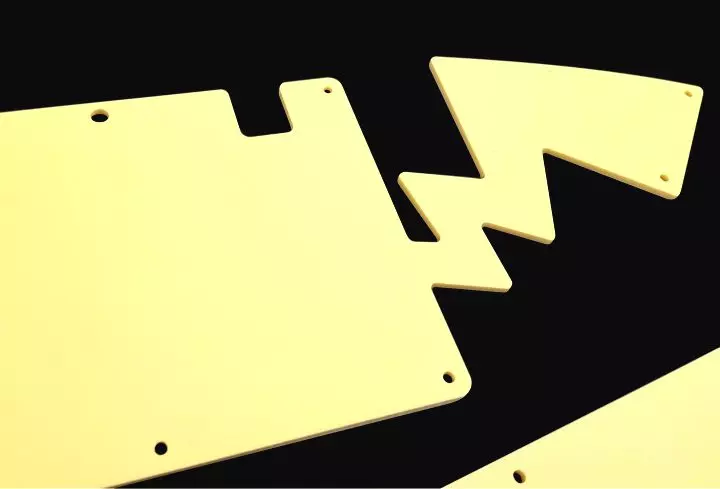 There are some laser cutting materials that are undeniably fun to work with, for both novice and seasoned cutters alike. Our laser cutting specialists here at Vector & Raster have unanimously agreed that acrylic is one of the most satisfying materials to work with both in and out of the studio. The flame polished edges that are created during the acrylic laser cutting process is nothing short of superb to look at, and the option to choose from either a glossy or matte finish to your laser cut acrylic parts, in the Pastel range by simply flipping your design over makes acrylic a highly versatile material to be used in a wide variety of production jobs. 
Custom laser cut acrylic production
Also known as Perspex, acrylic is a type of thick plastic that can be produced to possess a glossy surface, matte surface, mirror finish, glitter finish and many other stunning effects. Acrylic sheets we generally work with vary in thickness and are available from anywhere between 1mm and 10mm thick. 
A large range of acrylic sheets that our laser cutting specialists use here at Vector & Raster is generally around 3mm thick as they are available in a wide range of colours and finishes, including popping pastels that can be used to create inviting and eye-catching signage, amongst a myriad of other commercial or consumer items.
Using laser cutting technologies to cut larger acrylic sheets, our laser cutting specialists are able to create high-quality acrylic signage, produce 3-dimensional takes on 2-dimensional logos, and provide our clients with an end product that looks good and is built to last.
In today's blog post, we'll be taking a closer look at the potential of acrylic to produce a wide variety of laser-cut items, including corporate signage or logos, as well as consumer goods. So without further ado, let's have a look at one of our latest projects involving laser-cut acrylic in one of our favourite pastel colours. 
Our project with custom laser cut acrylic
For this particular project, the client sought to produce a range of whimsical designs for a custom product inspired by select beloved pocket monsters, which was lots of fun for our laser cutting technicians. The Perspex used to complete the project was pastel yellow and 3mm thick. The client opted to use the matte surface of the acrylic over its glossy surface, so our laser cutting specialists made sure to flip the acrylic over on its preferred side to ensure the finished product aligned with the client's preferences.
Using precision cutting and engraving techniques, our laser cutting technicians were able to produce a crisp design complete with all the detail required to adhere to the client's specifications.
These laser-cut acrylic panels were also finished to ensure high-quality flame polished edges so that the final product could both look smooth from any angle, as well as catch the light when viewed from the side. This ability for acrylic parts to play with natural or artificial light also allows acrylic signage to be more visible over alternative laser cutting materials like wood or paper.
As you can see in the shot of one of the laser cut panels from the end product, the results of this project truly do speak for themselves. Both our laser cutting specialists, as well as the client, were more than pleased with the results of this project, and the client is likely to produce more acrylic products in a variety of other designs.
What can laser cut acrylic be used for?
Alongside being a valuable material to use for the production of laser-cut signage, laser cutting acrylic can also be used for a wide range of other commercial and consumer products, including jewellery, accessories like earrings, ornaments like Christmas tree ornaments, and even cards or other sentiments like wedding invitations that you'd like to see stand the test of time.
The flexibility to choose from either a glossy or matte finish has allowed laser-cut acrylics to become a highly popular material amongst producers of quirky jewellery or small boutique stores who are looking to expand on their own original wares. Laser engraving directly onto acrylic is also a very popular method for adding text or designs onto logos or signage as well as smaller consumer products like jewellery. 
In essence, laser-cut acrylic is a highly versatile laser cutting material that small business owners, independent makers, and larger companies can all utilise in order to produce higher quality products, or even as signage, detailing or decor for their business premises. 
Why work with Vector & Raster for laser cutting acrylic?
With upwards of twenty years of experience producing custom stencils, designs, and a myriad of other laser cut products for a range of both independent and corporate clients, our laser cutting specialists are equipped to bring even your wildest project ideas to life. Our studio space is packed to the rafters with laser cutting tools and technologies, as well as a great number of high-quality laser cutting materials to ensure that all of their finished products are set to shine right from their source.
But it's certainly not just the tools that make a good carpenter. All of our laser cutting specialists possess all the right industry knowledge and experience to deliver the best possible finished products at the end of every project they take on.
If you're after high-quality custom laser cut acrylic parts to be used for the production of corporate signage, logos, or other commercial or consumer needs, you should absolutely get in touch with our team at Vector & Raster to inquire about our top tier laser cutting services.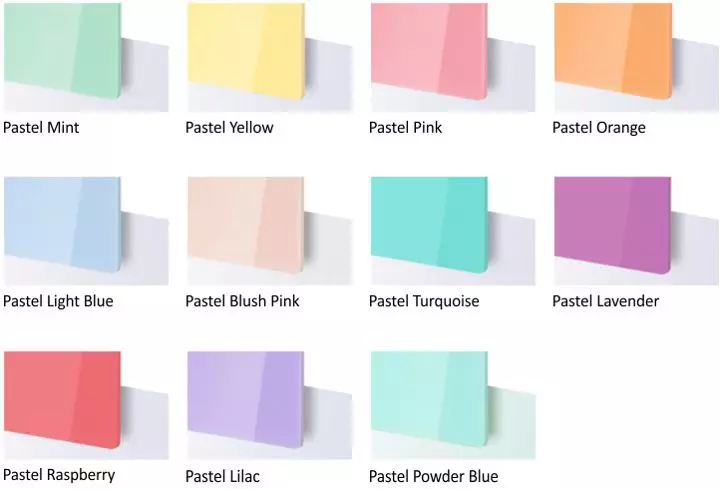 Want a free quote on your next laser cutting or engraving project? Simply fill out our online inquiry form to receive a free no-obligation quote sent straight to your preferred inbox. 
See Also:
Laser Engraving Acrylic: An Assortment Of Colours & Finishes