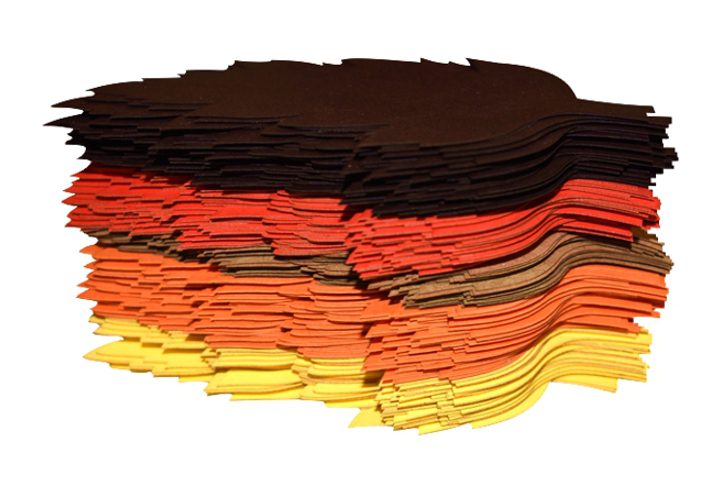 Laser Cutting Paper With Vector and Raster
As autumn leaf decorations slowly make the transition into snowflake displays, now seems like a perfect time for businesses and crafty individuals alike to think about their new projects. Whether that be retail stores looking to promote their seasonal range, or those that are looking to add a little extra wonder to their winter wedding invitations, laser cutting paper is sure to prove a hit.
At Vector and Raster, we are known across Australia for providing excellent laser cut paper designs and details. Working with some of Australia's leading printers and agencies nationwide, we have a wealth of experience laser cutting paper for cards, covers, decorations and much, much more. So, to get your creativity flowing, let's take a quick look at the laser cutting paper process!
Our Process
As with any cutting process, laser cutting paper involves a great deal of specificity and attention to detail. Plus, given that paper is such a fragile material, additional precautions have to be put in place to ensure a clean cut. In an effort to maintain consistent quality, we are constantly challenged to keep the back of the paper just as clean as the front. Due to this attention to detail and meticulous dedication to quality, many of our customers can't tell the difference between the back and front of their finished piece.
As you can imagine, many laser cutters struggle to maintain a clean face, let alone a finished product that is entirely free of singing or discolouration. The workaround for this generally involves only using darker colours and specific stocks that can mask any imperfections. As you can imagine, this is very limiting, and doesn't speak to the impressive quality that can be offered by laser cutting.
At Vector and Raster, we are confident in our ability to provide impeccably clean cuts for every project. That's why we laser cut a wide variety of paper types in a range of colours and thicknesses. Yes, that includes bright white! The point we are trying to make is that, while there are indeed challenges that go into laser cutting paper well, there is so much more versatility to what you can do with it than many give it credit for.

Uses
So, now that we've spent half the blog talking about ourselves, it's time to start talking about you. Whether you're a craft lover looking to make a splash with a big project, or an artisanal business wanting to add some creative flair to their products, laser cutting has something for you.
Laser cutting paper for Wedding Invitations
Want to add a little extra dash of seasonal style to your special day planning? Laser cutting paper is a perfect centrepiece to your wedding invitations that will surely stick in the hearts and minds of your loved ones.
Advertising Displays
When the seasons change, so too do the storefronts of shops across the globe! For those that are looking to stand out, perfectly cut paper displays are a perfect choice. Plus, with the ability to bring your own intricate designs to life, it's an excellent chance to showcase your creativity!
Pamphlets and Handouts
As customers, we are practically preconditioned to disregard flimsy plastic handouts. Stand out with your handouts by utilising the detailed design power of laser cutting! With each pamphlet being a little work of art, they're much more likely to end up sticking in the mind, rather than the trash can.
While there is always going to be more to discuss when it comes to laser cut paper, hopefully, this has given you a few fun ideas for your next big project. If you want to make your designs a cut above the rest, contact Vector and Raster today!