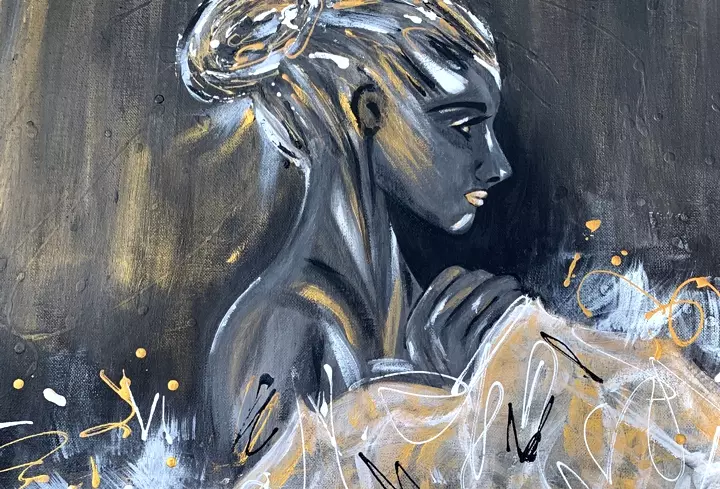 Quite often, the things we create are one small part of a greater whole. Whilst we regularly get to work on projects that involve large displays and statement pieces, in the end, we are simply helping our clients to bring their visions to life with the help of expert laser cutting. This is no truer than when discussing laser cut stencils, which allow artists to add another layer of depth, texture, or even just convenience to their artistic process.
At Vector & Raster, we are no strangers to working with artists and designers from practically any field you can think of. From bridal dressmaking to mural art to papercraft, we've had the pleasure of providing laser cutting services to creatives across Australia. So, to put a spotlight on one of our personal favourite artistic projects, let's take a look at what goes into creating the perfect laser cut stencil.
Why Do People Need Laser Cut Stencils?
Under normal circumstances, art can be very difficult to replicate when necessary. Plus, given that a new artwork is something that you're bringing into the world for the first time in many cases, it can be hard to find the specific tools you need to make it the best it can possibly be. That's where laser cut stencils start to make a whole lot of sense as part of your artistic arsenal.
Laser cut stencils allow you to recreate pieces easily, ensuring that you always have an easy-to-follow blueprint of your design on hand if/when you need it. They can also be used as an easy way to achieve perfect shapes, lines and detailing that can cut down on hours of unnecessary foundational work and allow you to focus on bringing your designs to life. Because of this, there is one particular field in which custom stencils can be invaluable…
Brushing Up: A Masterclass in Laser Cut Stencils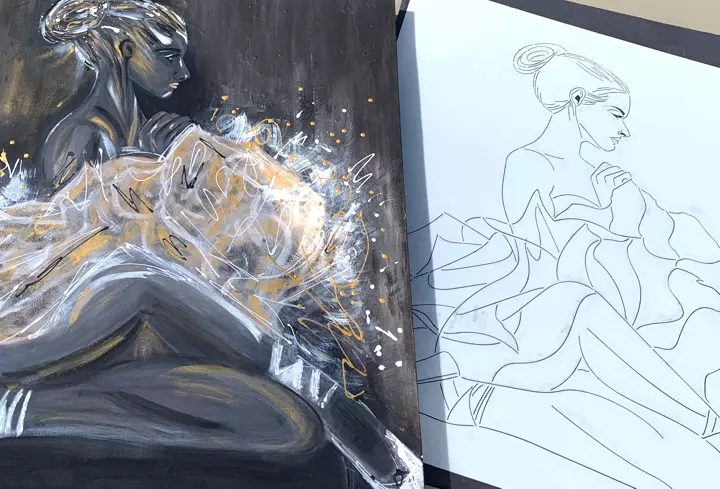 For anyone that has had the pleasure of participating in painting classes, you know that it can take a long time before you feel confident and comfortable with a brush. So, naturally, practice is needed, and practice means creating a lot of pieces to slowly hone your craft. This is where Deborah Ruth, a phenomenal Melbourne-based artist that teaches painting classes, got the idea to create some stencils for her students that would allow them to focus on their painting, rather than having to mock up new designs again and again.
We produce many laser cut custom stencils such as this on a daily basis for an array of different applications, such as Wall Murals Decor, Food & Beverages, Signage and Logos, Beehive and Bale Stencils, just to name a few examples. So, naturally, when she came to us looking for some reusable stencils of her art foundations, we knew exactly how to turn her vision into a reality.
Styling the Stencil
High quality reusable 254um Mylar plastic was used for the stencils, which allowed for the sharp, crisp detailing that is absolutely vital for this style of laser cut stencil. Plus, for maximum strength and support, the artwork was strategically tabbed, whilst still keeping the original flow of the design.
In the end, the finished product really speaks for itself as a practically-perfect recreation of Deborah Ruth's original design. Plus, given that the stencils were created using Mylar, they should stand up to frequent use by dozens of artists for many years to come.
~
Are you in the need of professionally-designed laser cut stencils? As mentioned earlier, we at Vector & Raster have a wealth of experience providing premium quality custom stencils to businesses, artists and designers across Australia. So, to learn more, check out our custom stencil page, get a quote, or contact us today for more information.