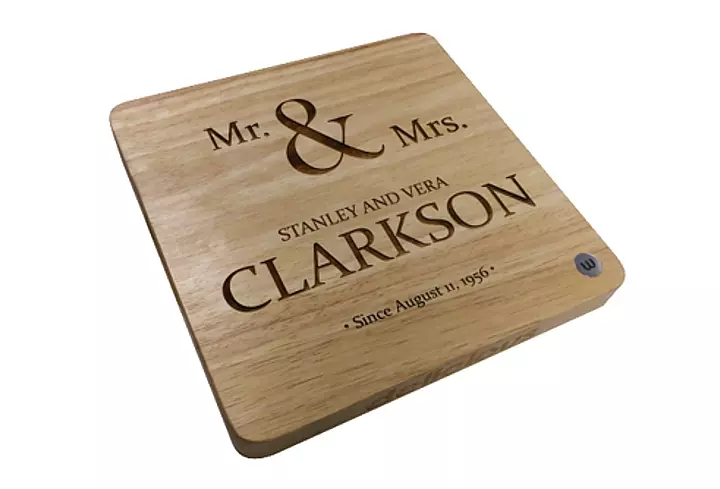 We're committed to delivering finished products of the highest standard, and take every step possible to prevent any discolouration on the surface of the timber. At the very least, we'll do our utmost to drastically minimise it.Vector & Raster Laser Services can also combine laser engraving with our laser cutting service on the one job if necessary. We stock a range of plywood up to 12mm thick. Much like our laser engraving services, we aim for a superior quality cut without charred or burnt edges.

What's the Appeal of Wood as an Engraveable Medium?
If you take a look at a piece of wood that has been engraved for decorative or functional purposes, you'll notice it boasts a certain warmth and charm. Wood can be left just laser engraved to show this off or it can be paint filled if required.We use a high powered laser which enables us to laser engrave deeper and faster on particular jobs, resulting in more cost effective run times.We can achieve very fine detail with crisp, clean edges, and can work with timber materials of all types, including solid wood, plywood and much more.Contact Vector & Raster Laser Services today to discover the great range of functional and decorative wood laser engraving services our business can offer yours.