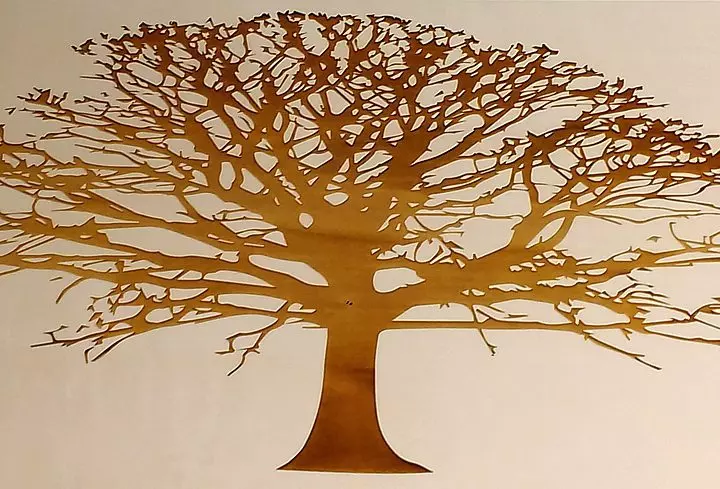 There are countless ways to produce artwork on a particular medium, including painting on canvas, printing on paper, and embroidery on fabric. Laser engraving is another that is becoming increasingly popular for its precision detail, with laser engraving on wood used to highlight the warm and inviting natural autumnal tones that are popular all year round.
Laser Engraving – A Versatile Choice
The list of reasons why you might require laser engraving on wood is limited only by your imagination. However, most jobs we see are for either functional or decorative purposes. Common functional purposes include sign writing for directional or promotional use, wooden business cards, architectural modelling, and engraving someone's name for easy identification purposes. Decorative applications are far more versatile, as we can apply laser engraving to any wood pieces such as photo frames, wedding gifts, drink coasters, photograph recreations, corporate gift jewellery boxes, and much more.

Laser Engraving with Vector & Raster
Laser engraving on wood can be applied for functional or decorative purposes on many different types of wood, with mahogany, cherry, maple and teak among the most popular choices. In the photo above, Vector & Raster Laser Services has engraved an intricately detailed image onto a 1200 x 600mm x 6mm piece of plywood. The finished results that come from our laser engraving machinery are highly impressive, delivering smooth, clean edges that add clarity and strength to the engraved design.No matter the type of material used with your laser engraving job, Vector & Raster always aims to leave the engraved surface free of unwanted residue. The output of our machines is also typically much quicker and therefore generates lower processing costs than our competitors, especially when the order specifics such as the depth and quality are kept uniform. This enables us to produce more works for you at a more competitive price.Whether you're creating unique signage for a retail store or want to add some decorative touches to your office, discover the beauty of laser engraving on wood for yourself.