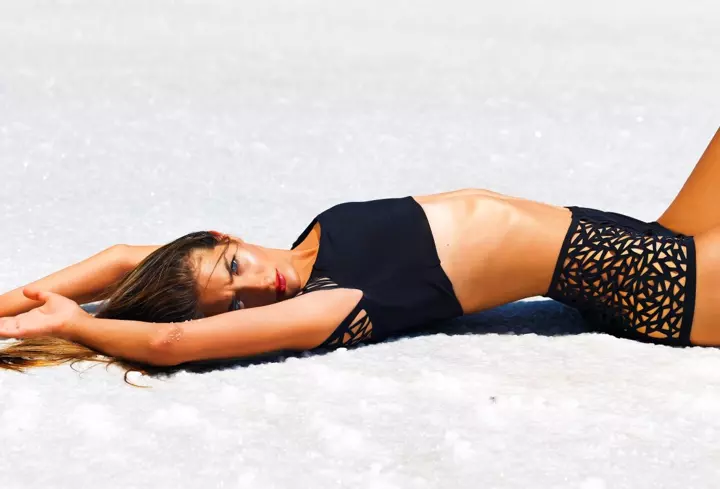 In the world of fashion, precision is paramount when it comes to the design and manufacture of premium quality clothing. One small mistake in the fabric cutting process can completely throw off the aesthetic appeal of the garment. Get everything just right, though, and the piece of clothing, whether it be a dress, a pair of jeans or a piece of swimwear, can be truly stunning. Vector & raster Laser Services is proud to provide precision laser cutting services that extend to fashion and swimwear.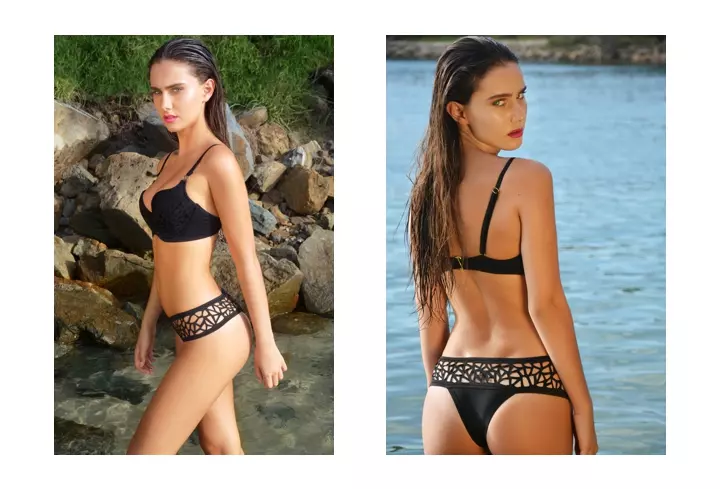 The Work
For more than a decade now, Vector & Raster Laser Services has helped many high-end Australian fashion and swimwear labels create absolutely stunning garments. Displayed below is some of the fashionable laser cutting that we have recently produced for a well known Australian based swimwear and resort wear label.
The label's extensive collection of garments remains highly sought after both locally and by celebrities in Hollywood, where the label is stocked in one of their many worldwide locations.We have cut several different styles for this prestigious swimwear label, with a range of different colours and custom print lycra fabrics. The spectacular results speak for themselves.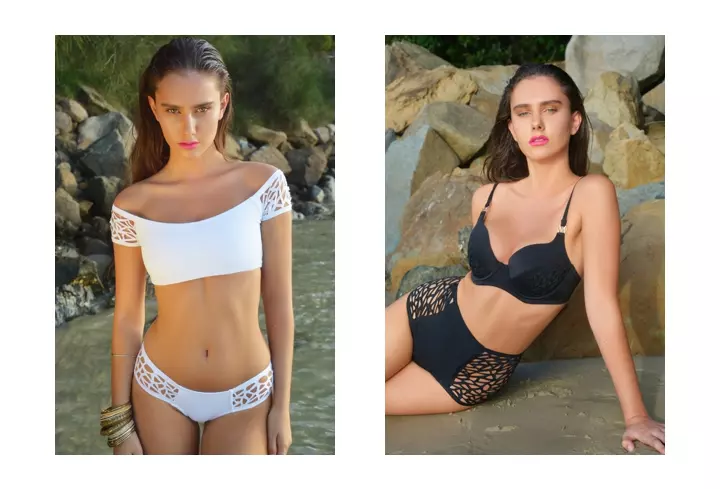 When Our Clients Are Happy, We're Happy
At Vector & Raster Laser Services, we feel a great sense of achievement when we see our quality laser cutting appear in prestigious fashion magazines, television programmes, huge billboards around Melbourne, or simply when walking through leading department stores in the city. We don't rest until our clients are happy. Vector & Raster Laser Services offers one of the largest local laser cutting table sizes available for delicate materials such as fabric, which helps us create garments that require large pieces. This also allows us to complete large quantities (sometimes tens to hundreds of thousands of units) in a timely manner while reducing fabric wastage by being able to nest together a large amount of garment pieces on the one large fabric block size.
Laser Cutting Fashions for All Occasions
In addition to our extremely popular laser cutting services for swimwear, Vector & Raster Laser Services is also asked regularly to help create a large range of other fashion accessories and garments. These include wedding dresses, sportswear, evening wear, embroidery appliqué and much more.Another service which is regularly incorporated into fashion is our leather laser cutting and leather engraving service, which is commonly used for skirts, jackets, belts, bags, wallets, shoes and much more. Navigate our website to discover the full range of services we can provide.