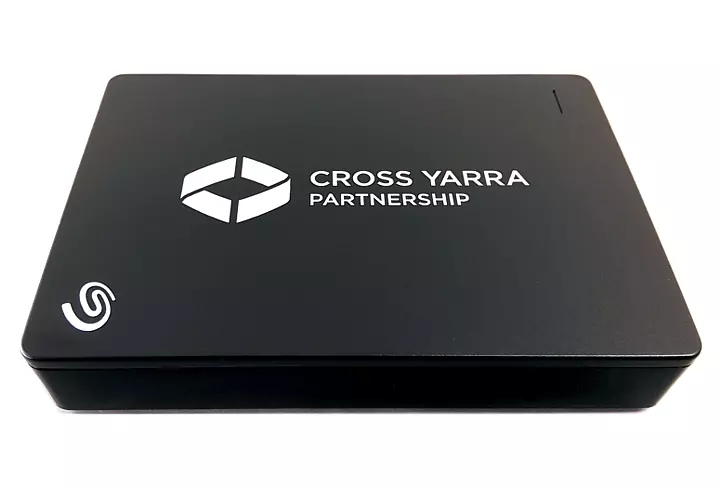 Corporate branding is more than simply choosing a logo that reflects the name of your business. It's about many things, including choosing a business name that tells your customer base what you're about, selecting fonts and colours that people can associate with you, ensuring high-quality promotional merchandise is used, and deciding how you physically brand that merchandise. For example, consider the difference between a polo shirt with your business logo embroidered onto it compared to a standard t-shirt with an iron-on transfer logo. One definitely gives a more positive and professional look than the other.
The same applies to merchandise you might give as corporate gifts, use in the workplace, or distribute at trade shows and expos. You could have your business logo printed onto the item, or you could make a lasting statement and have your logo engraved. Laser engraving offers a professional look, making it perfect for corporate branding.
Corporate Branding Case Study
As one of Melbourne's leading providers of laser engraving, Vector & Raster Laser Services is called upon by customers all over Australia for our expertise. One such client was a marketing firm in Queensland who wanted some 4 terabyte Seagate hard disk drives emblazoned with their corporate logo. The first step was to etch the design onto a sample and send it to the client for approval. Once that approval became available, we set to work on completing the order.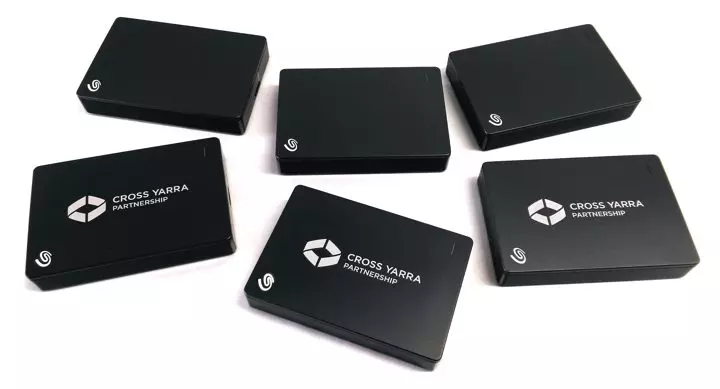 Don't they look just amazing? Our client loved the finished product, and we hope to work with them again in the future.
Discover the Quality for Yourself
At Vector & Raster Laser Services, we love creating items such as these. When your usual stock in trade is the laser cutting and engraving of sheet materials such as timber and acrylic, it's good to have something a little different come along. While these jobs require an extra level of precision and a high attention to detail, we're always up for that challenge!
Laser engraving for corporate branding is extremely effective and popular, as it looks fantastic. Just a few items we have branded for business in the past include HDDs and USB drives, chopping boards and cheese boards, docking stations for mobile phones and tablets, key rings and labels, wallets and leather goods, desk accessories, and much more. If you want to make a statement with your corporate branding, give us a call!