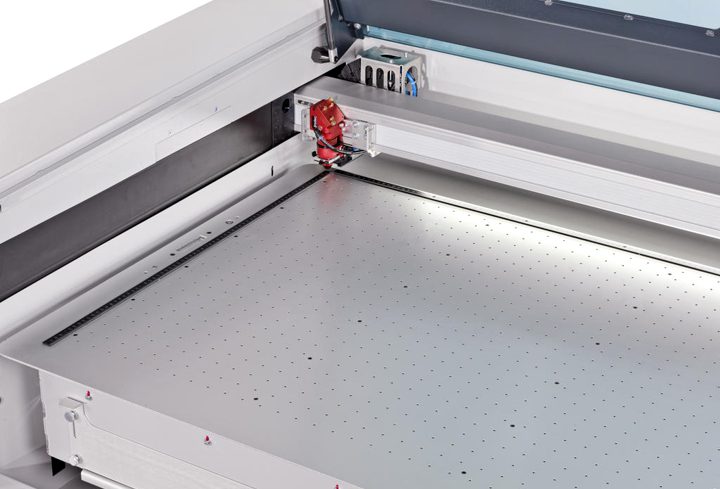 Eco-Engraving – A Sustainable Spotlight on Green Laser Cutting
In the past few years, the call for businesses to maintain environmentally-sustainable practices has become deafening. Customers want to know that the products and services they spend their hard-earned cash on aren't being developed at the expense of the Earth, and this has led to many positive changes across most major industries. With that said, however, it can be difficult to gauge exactly what a business means by sustainability or "going green". Accountability is important when discussing what you're doing to ensure limited environmental impact, which is why we've put together a brief guide to our eco-friendly cutting and engraving processes.
The Right Tools
As with any industry that relies heavily on the use of machinery to operate, there are a number of steps and precautions that must be taken by laser cutting businesses if they want to lower their impact on the environment. As you would likely expect, this all starts with the efficiency and sustainability of the laser cutting machines used. To ensure the highest level of quality and the lowest level of eco-impact, our main laser cutting machines include:
The Trotec SP500 and Trotec Speedy 300
Built for efficiency and versatility, the Trotec SP500 is a large-format laser cutting machine which is equipped to handle even the most demanding of laser cutting applications. The SP Series offers clean, precise cuts on practically any material, including wood, plastic, textiles, card, and many more. 
With many of the same benefits as the SP500, the Speedy laser engraving machine series is a laser cutter's dream. With high-quality components ensuring longevity and requiring significantly less maintenance than competing models, the Speedy 300 is an ideal piece of machinery that offers a boost in speed and productivity; all while still following the stringent energy efficiency guidelines its manufacturer is known for.
As professional laser cutters, we at Vector & Raster Laser Services need to be able to trust our machinery to provide exquisite cuts while still staying as efficient and green as possible. With the help of the laser cutting machines discussed, we've been able to achieve this goal for almost two decades. From the delicate intricacies of laser-cut paper to larger projects such as wooden signage and centerpieces, equipment like this provides us with the tools to efficiently service both our customers and the environment.
Green Power
In an effort to ensure that our services were as efficient as possible, we decided many years ago that green power was the way to go. Over a decade later, we've never looked back. The entirety of Vector & Raster Laser Services is run on 100% green power, from our most heavy-duty machines to our laptops and appliances. Making this switch was one of the smartest decisions we as a business have ever made, and we look forward to finding more ways to help the environment and lower our impact in the future.
Fume Filtering
During the laser cutting process, fumes are released that can have negative effects on the surrounding ecosystem. To combat this, we have set up a number of high-efficiency air filtration units to ensure that any potentially-harmful fumes are caught and filtered long before they have the chance to reach the world outside. Hopefully, you can breathe a little easier knowing that.
Reuse and Recycle
While the precision and specificity that go into laser cutting ensure a minimal amount of waste, there are always offcuts that are going to be left over from projects. However, as opposed to these offcuts and loose materials ending up in landfills, most can still be salvaged and repurposed for smaller jobs. If a material can no longer be used for other projects, we make sure to donate the remainder to scrap yards and other services that specialise in recycling and repurposing.
Sustainable Sourcing
Wood is a very popular option for those looking to utilise laser cutting, so it's important that all wood is sourced from an ethical place. Because of this, we do are best to make sure that all wood and similarly-sourced materials are taken from certified sustainable forests.
~
So, there you have it. While we at Vector & Raster Laser Services are constantly looking for ways to make our processes more eco-efficient, this has hopefully given you a more thorough look into the sustainability of our practices. To learn more about our services, head on over to our What We Do page, or contact us today to speak with one of our friendly professionals.