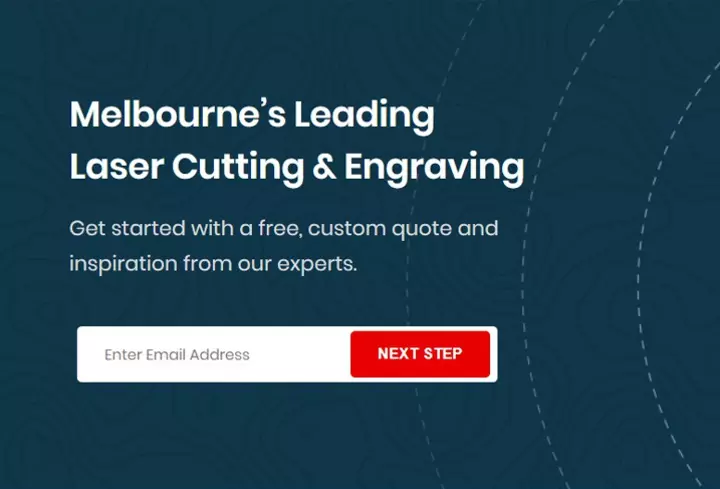 With the new decade finally upon us, we at Vector and Raster have had a chance to look back on everything we've managed to accomplish over the past ten years alongside our clients. Along with writing an article showcasing some of our favourite projects of the 2010s, we also decided that now was the time to give our website some much-needed TLC.
So, to introduce you to the new fresh face of Vector & Raster, let's take a look at a few of the changes that we've made to improve your experience!
A New Way to Make Enquiries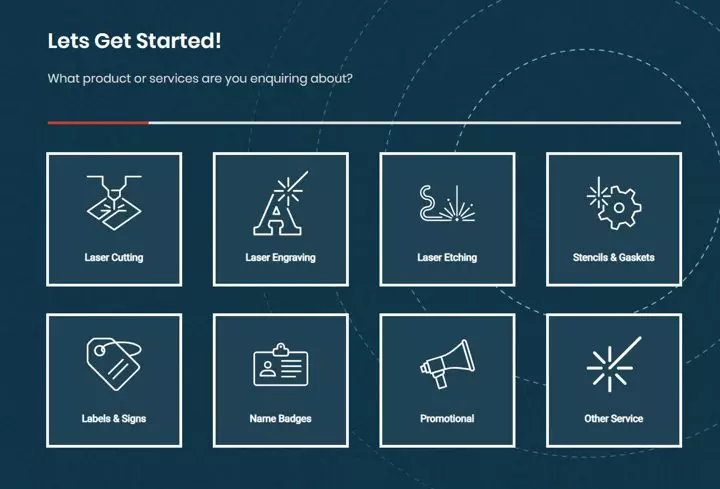 When you're getting ready to take on a laser cutting project, the more information you have, the better. That's why we've completely overhauled our old query form, replacing the old enquiry form with a simply sleek step-by-step enquiry system. This allows you to choose the type of laser cutting service you're looking for, the materials you want to work with, what type of design you're looking to produce and more. This gives you total control over your laser cutting project, whilst also providing us with the information we need to make your final product match your vision. It's a win-win!
For those that just want to ask us simple questions and learn more about the process, don't worry, we still have our contact us page up and running.
A Latest Projects Section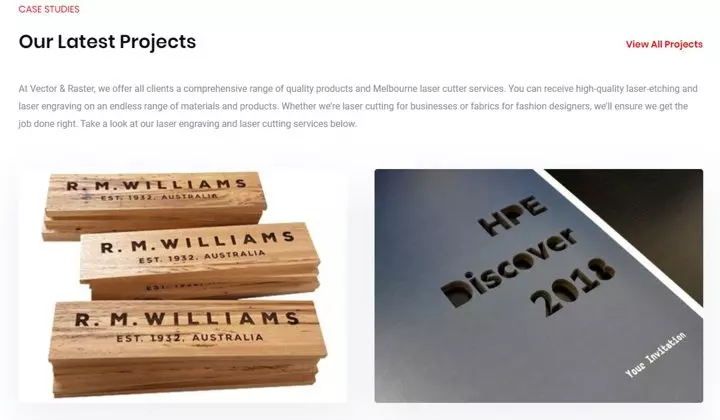 Speaking of our favourite projects, we've decided to show off some of our latest and greatest creations by providing them with their very own page. This portfolio of our works will be a perfect place for laser cutting-hopefuls to seek inspiration when coming to us for their cutting needs. While it may be a little sparse right now, we'll be adding new content over time and filling it with some truly cutting-edge designs.
Improved Design & User Experience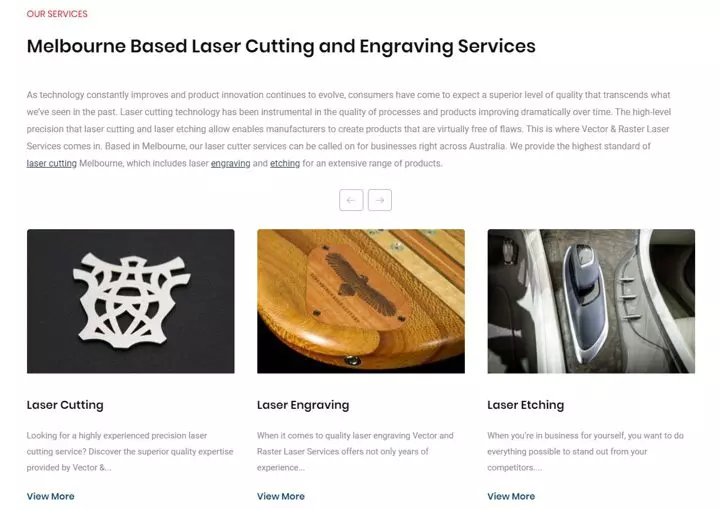 While we loved our previous site, we didn't feel like it really reflected the level of quality and perfectionism we put into everything we do. So, to make surfing our site as simple as possible for our prospective clients, we've completely overhauled our design and created a much better user experience in the process. From presentation to photography, each page on our site is now cleaner, sleeker, and a lot easier to navigate, making finding your ideal laser cutting service as simple as clicking a button!
Materials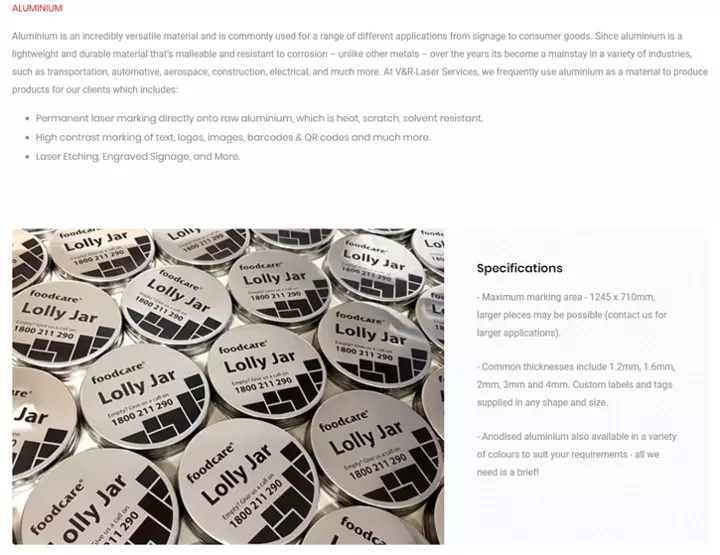 We've created pages for all of the materials that we're able to use for our products such as Aluminium and Acrylic, and we'll continue to add to this as we trial new materials. These materials pages are designed to offer our customers specific details about the materials we use for our products, which helps them to decide which materials they'd like us to use for their project. Different materials are ideal to use with different processes, which is why our Materials pages include suggested services that these would be suitable for.
~
While we've definitely made a lot of changes, don't worry, we're still the same company dedicated to providing the same level of impeccable craftsmanship and quality. So, explore our brand new site, and visit our quotes page if you're ready to see what Vector & Raster can do for your next project.