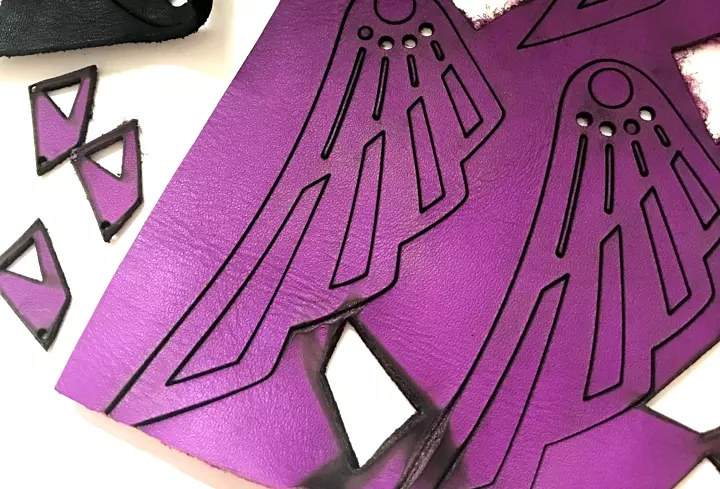 The practice of laser cutting particular materials has brought many businesses out of the woodwork, with each of them claiming to have a unique point of difference that makes them the leaders in the game. But while others choose to talk the talk, at Vector & Raster Laser Services, we prefer to let our work speak for itself. It's no surprise that the unsurpassed quality of our work is directly related to the quality of factors like our machinery and software, as well as our meticulous attention to detail and many years of experience. Let's take a look at one of the many examples of laser cutting work we've completed in recent times.
Laser Cut Leather
Not too long ago, a client came to us requiring some laser cut leather. She had been let down by another laser cutting company whose work fell well below the standard she was paying for. She brought the samples into us and immediately we could see the failed attempt to cut the client's designs. Not only were the samples not cut properly, but those that were cut showed signs of significant scorching – unsatisfactory for a product that was meant to be cut with precision and care.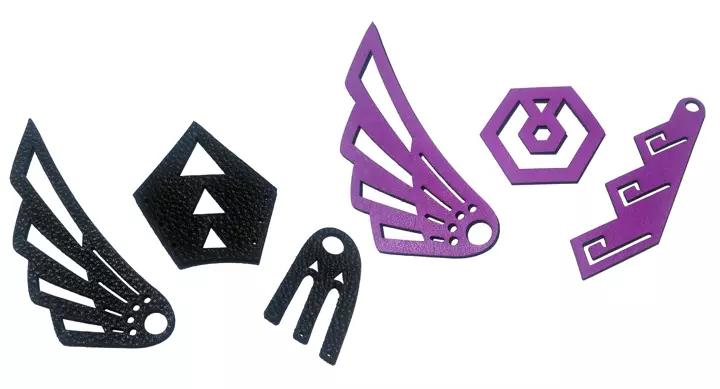 Our Approach
Our approach focused on ensuring the customer's satisfaction across the entire process. We offered to do a free test cut on her material (leather in a 2mm thickness) and she was suitably impressed with the quality of the results we presented her. At Vector & Raster, we understand that laser cutting is about more than just making adjustments to the power and the speed of the machine. It's also about the quality of the machine, as well as the flexibility and functionality of the software, machine drivers and other machine add-ons. Knowing how to use them inside and out and setting them up correctly also goes a long way towards delivering premium results.
Quoting Jobs
When you contact Vector & Raster Laser Services about a laser cutting or engraving job, whether it's leather, wood or any other material, we will do our absolute best to provide you with an affordable quote to produce high-quality products – and we won't just give you a rough estimate of the cost over the phone. Such quotes or estimates can ultimately be misleading, as we have no firm idea of the extent of work required. We always prefer to get all the essential details first, such as dimensions, thickness and material type, ensuring we can provide you with the most accurate and affordable quote possible. In the long run, this works best for everyone.
Laser Power Ratings
Some laser cutting service providers will boast that they operate with a high laser power rating, yet struggle to achieve a clean, precise cut or cannot cut thick materials. This is due to the fact that a lot of cheap laser machines flooding the market these days aren't rated correctly, which in turn means  that your job could potentially take longer to complete, as they might have to attempt 2 or 3 passes before they can cut though. It's for reasons like this that an advertised hourly rate can be misleading.In the end, our client was highly impressed with the work we were able to achieve for her. It's the customer-focused Vector & Raster difference that sets us apart from the rest.