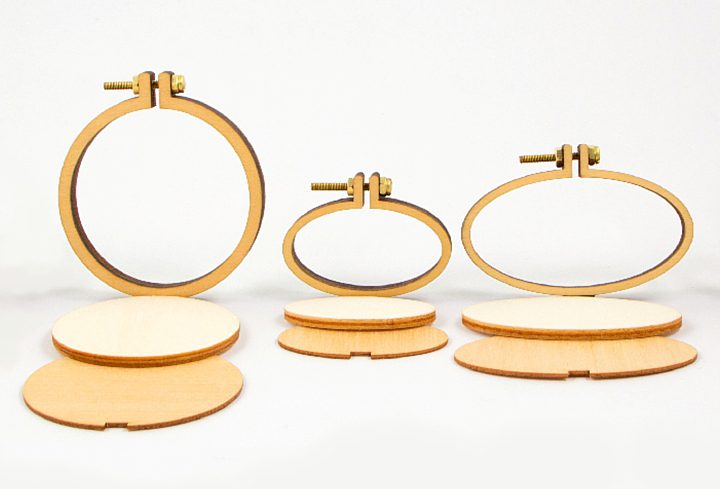 Laser Cutting Wood
The Client ~
For several years now, Vector and Raster Laser Services has been laser cutting plywood for the lovely Mrs Sonia Lyne, owner of Australian business Dandelyne™. She came to us with a marvellous idea and product but needed help producing it to the high standards her business is renowned for. (Dandelyne™ specialises in the design and manufacture of miniature, wearable embroidery hoops and other accessories).
The Challenge
Prior to discovering the expertise of Vector & Raster Laser Services, Sonia had approached several other laser cutters around Melbourne. Most of them tried cutting the small parts but were unsuccessful, or they just straight out dismissed the possibility of cutting them while keeping both the face and back side clean while retaining a quality cut edge. At Vector & Raster, we were quietly confident we could give Sonia what she wanted. We knew we could achieve the finish that was required and took on the task of laser cutting the small plywood parts in multiple shapes and sizes. Each completed item is made up of multiple parts which are all different thicknesses and require attention and different setups to achieve a high-quality finish.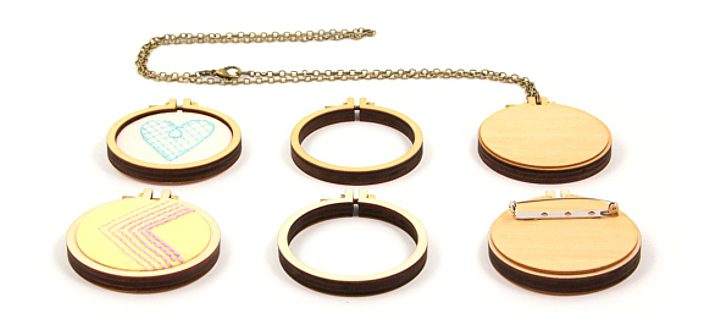 The Approach
From the very beginning, when we were first approached to laser cut the wood components for Sonia's Dandelyne™ business, we worked closely with her and our suppliers to source materials that were not only aesthetically pleasing but also durable. The team at Dandelyne™ also appreciates the fact that their wonderful little product is manufactured in an environmentally friendly process here at Vector & Raster Laser Services, where all fumes created by laser cutting the wood are filtered and the entire operation is powered with 100% Green Power – a renewable energy source.It's clear after checking out Dandelyne™ on Facebook and Instagram that these little miniature embroidery hoops have kicked up quite a storm worldwide. Check out just a few of these completed pieces that have been produced by some of Dandelyne's™ loyal and very talented followers.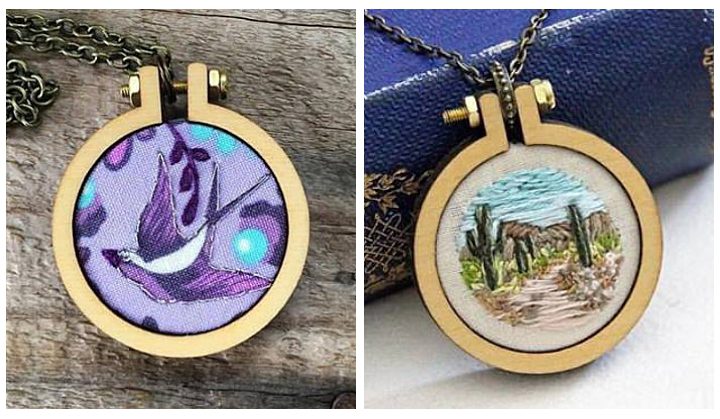 Different Woods for All Kinds of Scenarios
Vector & Raster Laser Services currently stocks a range of different types of wood for laser cutting and engraving.
There are many different species and thicknesses available depending on what the final product is and how it will be used.Our laser cutting service can provide a clean face and a clean cut edge without any charring on many different wood thicknesses. These include thin wood veneer, plywood in 1mm, 3mm, 6mm and 9mm thicknesses, and other solid woods up to 19mm thick. Contact us today to discover our full wood cutting capabilities.